It's Only WEDNESDAY?
If you've missed me? I'm sorry...I'm not quite sure where this week has gone, it's been nutty. I promised you a blocked Spiralucious, but it's not blocked yet...so this will have to do:
See the cute "I *heart* sheep?" - a Christmas gift from Sis-in-Law, who is, tonight, even more appreciated than usual. 'Nuf said, not going into it, she knows why...but I love my sheepie.
Ruinwen
awarded me this: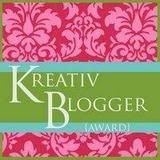 The official rules are as follows:
1. Copy the award to your site
2. Link to the person from whom you received the award
3. Nominate 7 other bloggers
4. Link to those on your blog
5. Leave a message on the blogs you nominated.
My seven bloggers are:
1.
Opal
who inspires me with her sense of color, the artistic photos she shares, and her special kitties! (plus she's in Hawaii, so you know that's just a really special place to be)
2.
Lana
who selflessly knits for those in need, every day.
3.
Jane
another charity knitter, who gets fired up over unfairness...often.
4.
Jocelyn
who knits and writes beautifully, and always, always, makes me think - just like I was back in grad school. And that reminds me that even tho' we get older, we don't lose our mental acquity as long as we stay challenged.
5.
Catie
who may not appreciate me doing this (she's pretty low-profile in blogland), but is one of the most talented and giving women I know (and I know many, so that's saying something). A local friend, Catie keeps trying to teach me about knitting monogamy, and I may someday learn - because I'm deeply impressed by the quality of knitting she produces in a small amount of time - an entire, exquisite lace shawl in a month, often of her own handspun. But she does it by knitting one thing at a time. I *heart* Catie!
6.
Chris
who is not just a talented knitter, but an amazing jewelry designer, and now is becoming a fabulous photographer as well...(yes, I know, photography is becoming an obsession of mine these days...but it's so critical to a good blog!)
7.
Melanie
a knitting librarian with a knowledge of literature that astounds me. Her sense of what's fair and right in the world and her ability to articulate it, moves me.
So there you have it...my seven Kreativ Bloggers.
And here's my special girl. She's a little on edge tonight as her housemate, the CC, isn't feeling all that well. Nothing could be found at the vet, but there is something very not right with CC and that makes both Meezer and me concerned...
She doesn't like me much, that CC, but I don't like when she's not feeling well, I can't pick on her then.